Thursdays, Oct. 6 - 27, 2022
9:00 to 10:00 AM
Are you wondering what causes inflation and how to live well despite the challenges increasing costs present in our daily lives?
The goal of this series is to provide practical strategies to manage the numerous impacts of inflation and leverage them towards positive growth in our lives.
Join Family Resource Management Specialist, Dr. Bryce Jorgensen, and a team of Extension Agents from around New Mexico for this multiple webinar series.
Oct. 6 - What is Inflation? Building Resilience to Thrive and Grow in Inflationary Times
More information coming soon!
Oct. 13 - Discovering Spending Leaks and Ways to Stop Them
More information coming soon!
Oct. 20 - Saving on Household Expenses and Managing Debt
More information coming soon!
Oct. 27 - Managing Investment Strategies for Inflationary Times - Creating Family Fun and Traveling for Less
More information coming soon!
---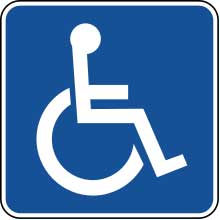 If you are an individual with a disability who is in need of an auxiliary aid or service, please contact Dianne Christiansen at diannec@nmsu.edu or call at 505-243-1386 by Sep. 22.

New Mexico State University is an equal opportunity/affirmative action employer and educator. NMSU and the U.S. Department of Agriculture Cooperating.
---